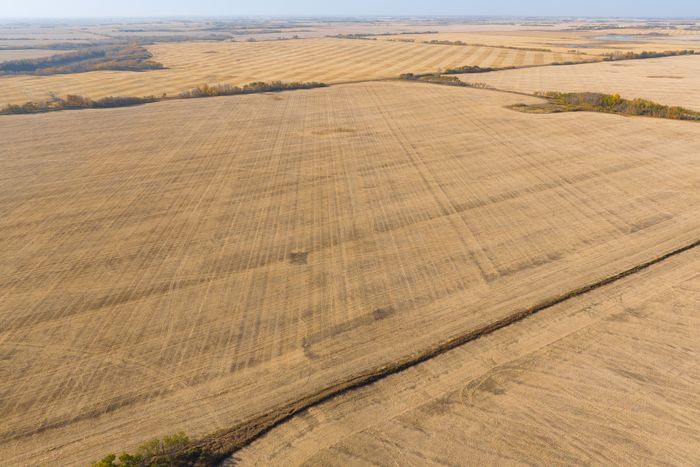 Listing Details
Co-op commission: Not co-operating
Subtype: Farm, Agricultural
Sale type: Ideal for both investors and owner-users
Lot Size: 960 Acres
Permitted uses:
Description
Ranfurly Seven- 7 Quarters For Sale- Ranfurly, AB Selling Online Tuesday, January 11, 2022 at 9:00am MST The Price listed is the Starting Bid for Parcel 4. See Website for Starting Bids for each Parcel: https://www.clhbid.com/auctions/RanfurlySeven Just four and a half miles southwest of Ranfurly, Alberta, you will find yourself at 'Ranfurly Seven' - 7 quarters of farmland with 2 yards sites. With 960 acres currently under cultivation, this number could be increased. PARCEL 1 is the home half section and includes an existing farmhouse, plus a large Butler steel shop, several outbuildings, and 11 steel bins. The mature yard site offers significant appeal for those looking to build a new residence; the residence yard, as well as the work yard, are both expansive. PARCEL 2 is a complete half-section with four titles. The old yard site on Parcel 2 includes a Behlen Quonset, as well as 11 steel bins in the main yard and one steel bin on the south quarter. PARCEL 3 is another complete half-section of prime land and boasts current SLR. Parcels 1 and 3 have oil wells with arrears owing and may be eligible to apply to the Land and Property Rights Tribunal for a significant payment covering the arrears. Any recoverable funds will be assigned to the new owner. PARCEL 4 is that dream, wide-open quarter with excellent drainage; a quarter that will pay for itself in short order. By choosing to bid in the 'en bloc' round, eligible bidders will have the opportunity to obtain all seven quarters as a complete package. 'Ranfurly Seven' is being offered for sale via online electronic tender by CLHbid.com. Please check the website for updates from time to time.
Video
Ask a question
Curious about any of the details? Ask the listing owner a question and get a quick answer.
Location & nearby
This listing is located in Ranfurly, AB T0B 3T0
Ranfurly, AB, Canada
---
Looking for the right land listing for you?
Zonado is Canada's fastest growing commercial real estate and sale of business marketplace. Our goal is to help you buy, sell and lease better than ever before.
Need help?

Zonado combines a diverse portfolio of commercial real estate listings with an obsessive focus on technology. It enables stakeholders to buy, sell and lease better than ever before.
Need help?

The REALTOR® trademark is controlled by The Canadian Real Estate Association (CREA) and identifies real estate professionals who are members of CREA. The trademarks MLS®, Multiple Listing Service® and the associated logos identify professional services rendered by REALTOR® members of CREA to effect the purchase, sale and lease of real estate as part of a cooperative selling system.