This listing has been marked as Expired
Missed it? Don't miss the next one.
Hundreds of Canadian commercial and business listings are posted here each month - many not available anywhere else. Create a free alert to make sure you don't miss the next Agricultural listing in Valleyview.
Selling Online April 25, 2023 - 3000 Acres - Valleyview, Ab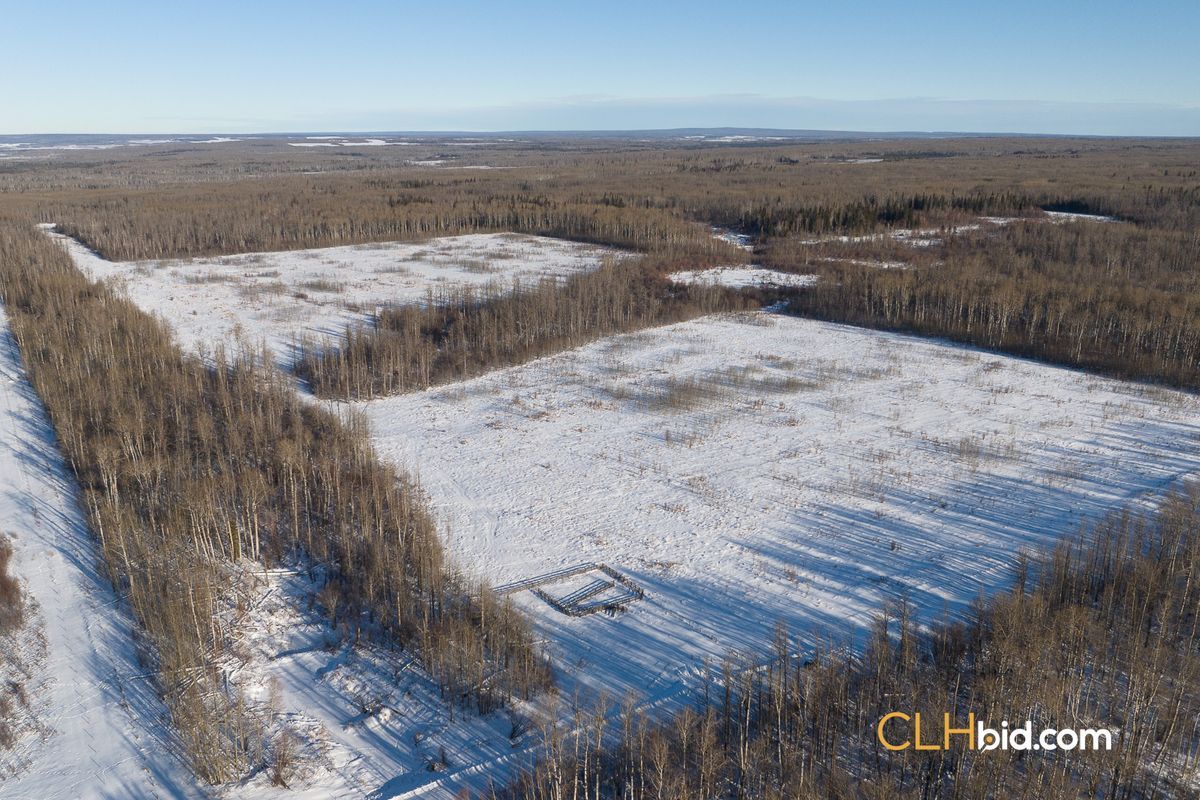 Listing Details
Co-op commission: Not co-operating
Subtype: Agricultural, Farm, Ranch
Sale type: Ideal for both investors and owner-users
Lot Size: 3,000 Acres
Permitted uses:
Agribusiness
Pasture/Ranch
Description
Summer Cow Camp - 3000 Acres For Sale- Valleyview, AB Selling Online Tuesday, April 25, 2023 at 1:00pm MDT The Price listed is the Starting Bid. See Website for Details. https://www.clhbid.com/auctions/SummerCowCamp If you are looking to purchase deeded land for big dollars to run your cattle in the Summer, might we suggest that you are in the wrong spot? Instead, 'Summer Cow Camp' is like shopping for pasture for your cattle at Value Village. 'Summer Cow Camp' is made up of almost three thousand acres and is situated in an area known for abundant rainfall; an area where it is not uncommon to see cattle belly-deep in the grass throughout the Summer months. It is unnecessary to pay big bucks to purchase deeded acres when this land is being offered as a Forest Grazing Licence from the Crown. The current steward of the land has maintained 'Summer Cow Camp' well, including fences and fence right of ways that are in good condition. With abundant water from creeks and beaver dams, even the unusually dry years that may occur from time to time won't cause the new owner any unwarranted worry. Located just seven miles south of Clarkson Valley, Alberta, and nineteen miles southwest of Valleyview, Alberta, enjoy ease of access in all weather to the southwest corner of 'Summer Cow Camp' on the gravel road. There is also access to the northwest corner and the east side. Corrals allow for ease of gathering and sorting of animals. 'Summer Cow Camp' has perimeter fencing all around and approximately one hundred acres have been cleared and seeded down to pasture grass. With an AUM of 543, if you are looking for a place to turn out a few hundred grassers to earn extra cash, this is it. 'Summer Cow Camp' comes with significant Surface Lease Revenue exceeding $6,900/year. After you pick the cattle up in the Fall, the SLR cheques will continue to arrive. Considering today's prices, one might anticipate even more oil activity in the area in the future. The current steward of the land is getting out of cattle, and 'Summer Cow Camp' is priced to sell. 'Summer Cow Camp' is being offered for sale via escalating online electronic tender by CLHbid.com. Please check the website for updates from time to time. Viewing of Property: The property may be viewed by interested registered bidders. Please contact us by email at for an appointment.
Video
Location & nearby
This listing is located in Valleyview, AB T0H 3N0
Valleyview, AB, Canada
---
Looking for the right land listing for you?
Zonado is Canada's fastest growing commercial real estate and sale of business marketplace. Our goal is to help you buy, sell and lease better than ever before.
Need help?

Zonado combines a diverse portfolio of commercial real estate listings with an obsessive focus on technology. It enables stakeholders to buy, sell and lease better than ever before.
Need help?

The REALTOR® trademark is controlled by The Canadian Real Estate Association (CREA) and identifies real estate professionals who are members of CREA. The trademarks MLS®, Multiple Listing Service® and the associated logos identify professional services rendered by REALTOR® members of CREA to effect the purchase, sale and lease of real estate as part of a cooperative selling system.