This listing has been marked as Expired
Missed it? Don't miss the next one.
Hundreds of Canadian commercial and business listings are posted here each month - many not available anywhere else. Create a free alert to make sure you don't miss the next Agricultural listing in Estevan.
Selling Online Oct 17, 2023 - 10,000+ Acres - Estevan, Sk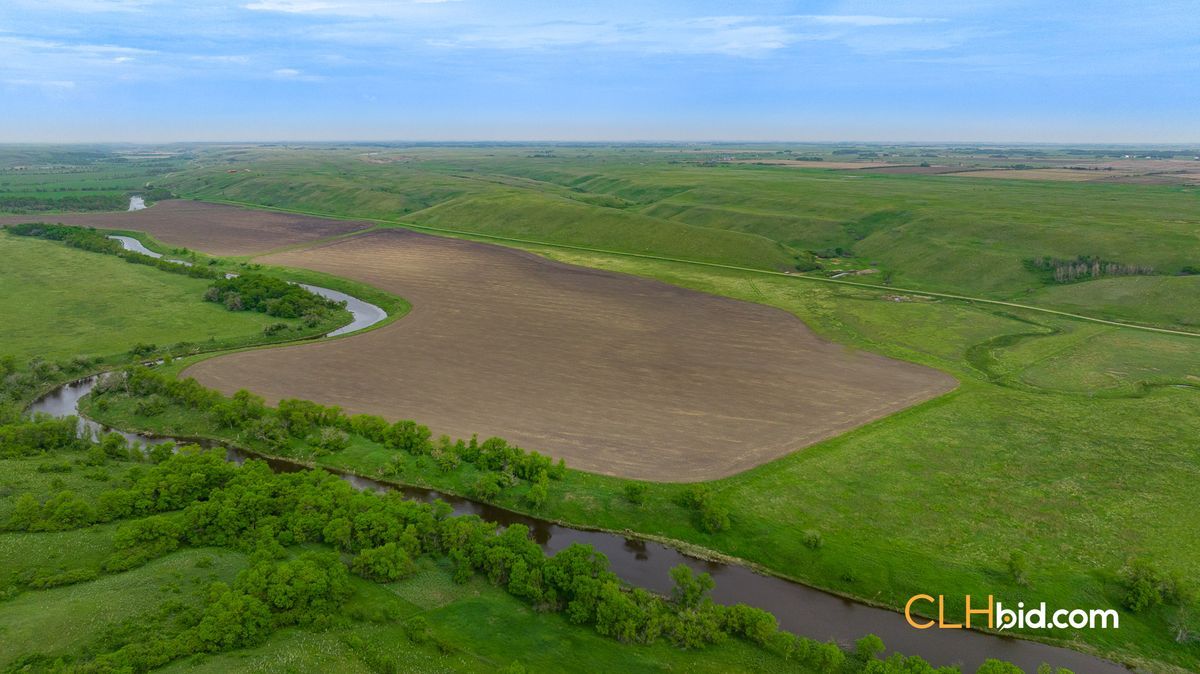 Listing Details
Co-op commission: Not co-operating
Subtype: Agricultural, Farm, Ranch
Sale type: Ideal for both investors and owner-users
Lot Size: 10,137 Acres
Permitted uses:
Agricultural
Pasture/Ranch
Description
The Big Spread - 64 Quarters For Sale - Estevan, SK Selling Online Thursday, Oct 17, 2023 at 9:00am CST The Price listed is the Starting Bid for Parcel 9. See Website for Starting Bids for each Parcel. https://www.clhbid.com/auctions/thebigspread/ With a total of 10,137 acres selling as 11 Parcels, sales like 'The Big Spread' are almost nonexistent in today's market. 'The Big Spread' is situated in an area in southeastern Saskatchewan that is proven to produce and is rich with diverse cereal and oil seed crops, bumper forage crops, and an abundance of water. Oil and gas development is also prevalent in the region. Buyers on sale day will have the option to purchase one or more Parcels or acquire all of Parcels 1 - 9 with CLHbid.com's exclusive En Bloc bidding option. North American agricultural producers play an integral role in food production. As the world's population continues to increase, so does our reliance on farmers and ranchers. The industry is always evolving; equipment will become autonomous and livestock genetics will adapt. While artificial intelligence may create job uncertainty in other industries, producers will always require farmland to provide food security for the masses. Without food security, a country cannot prosper. On October 17, 2023, 'The Big Spread' will be the largest block of land for sale by way of online escalating tender in Saskatchewan. This massive assemblage, combined with the changing demographics in the area, makes 'The Big Spread' exceptionally attractive for the large farmer, cattle producer, or perhaps a daughter colony. This opportunity will allow buyers to expand in an area with proven adequate rainfall. Not only is the 'The Big Spread' mammoth in size, but cyclical changes are also occurring in the region that will likely provide more acres for sale in the near future. This area is ripe for BIG agriculture and significant expansion is entirely possible. Optimally situated near the American border, this spread may be attractive to eligible American buyers looking to take advantage of the strong US currency exchange. Welcome to the next chapter of big-league agriculture. This turn-key operation is ready for the next owner to run out of the gate. With the bulk of the work already done, 'The Big Spread' provides a vast number of contiguous acres, which is rare on either side of the 49 parallel. Bound by the Canada/USA border to the south, the opportunity to move commodities between markets is unmatched. The Northgate Border Crossing is located on the southeast corner, and access to Ceres Global Ag Corp is immediately next door. This large-volume grain terminal is in an expansion phase and is currently adding a canola crushing plant. With direct access to US markets via rail, the short haul to our biggest trading partner makes for a profit formula that will greatly benefit the proud new owners. 'The Big Spread' asserts more than 2,000 acres that are currently cultivated or in hay production, and this number could be doubled with relative ease. Alternatively, one could take advantage of current record high cattle prices as these 60 quarters could effortlessly tend to the herd. In 2022, 'The Big Spread' produced more than 5,000 tons of silage, 1,500 large, round hay bales and 250 greenfeed bales, and still had enough grass to support 1,100 cow-calf pairs. With excellent husbandry and attention to detail, 'The Big Spread' turns out numbers like these year over year. 'The Big Spread' boasts significant annual Surface Lease Revenue, as well as alternative revenue streams. Annual Surface Lease Revenue, the sale of clay to local oil companies, and the potential for aggregate sales, are all attractive sources of annual income. These 64 quarters selling as 11 Parcels, with an option to purchase Parcels 1 - 9 En Bloc, could be the perfect addition to an existing operation. 'The Big Spread' is the way forward in the North American market. 'The Big Spread' is being offered for sale via online escalating tender by CLHbid.com. Please check the website for updates from time to time.
Video
Location & nearby
This listing is located in Estevan, SK
Estevan, SK, Canada
---
Looking for the right land listing for you?
Zonado is Canada's fastest growing commercial real estate and sale of business marketplace. Our goal is to help you buy, sell and lease better than ever before.
Need help?

Zonado combines a diverse portfolio of commercial real estate listings with an obsessive focus on technology. It enables stakeholders to buy, sell and lease better than ever before.
Need help?

The REALTOR® trademark is controlled by The Canadian Real Estate Association (CREA) and identifies real estate professionals who are members of CREA. The trademarks MLS®, Multiple Listing Service® and the associated logos identify professional services rendered by REALTOR® members of CREA to effect the purchase, sale and lease of real estate as part of a cooperative selling system.