This listing has been marked as Expired
Missed it? Don't miss the next one.
Hundreds of Canadian commercial and business listings are posted here each month - many not available anywhere else. Create a free alert to make sure you don't miss the next Agricultural listing in Valleyview.
Selling Online Oct 11, 2023 - 1,500+ Acres - Valleyview, Ab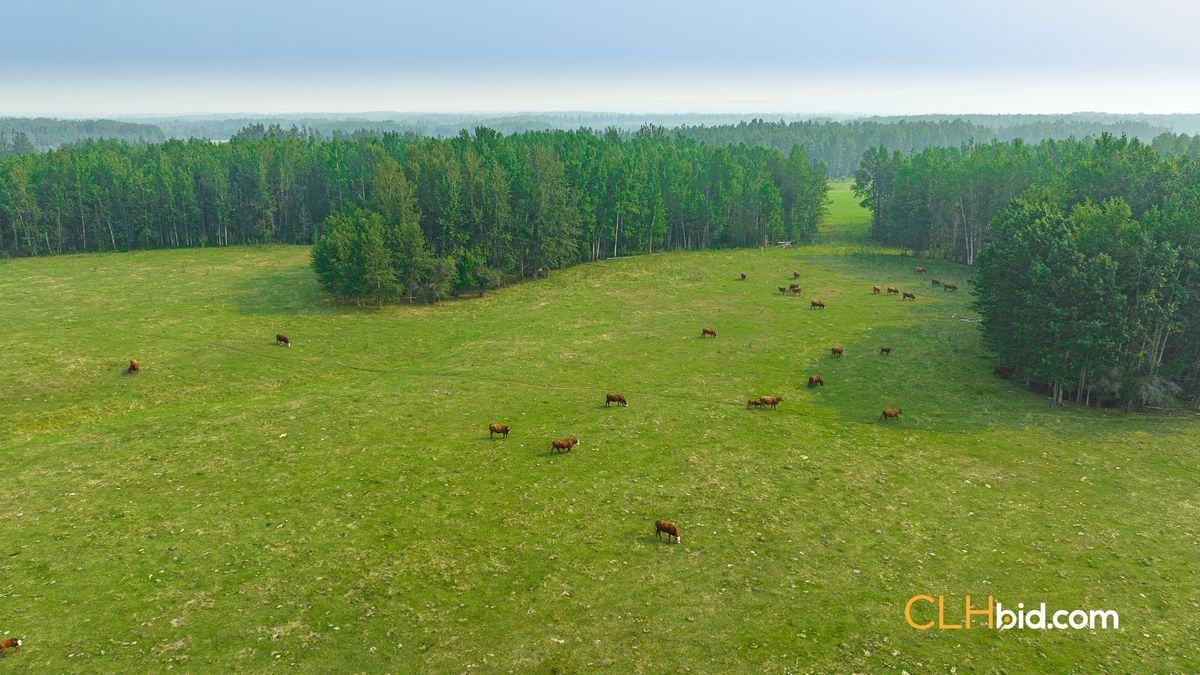 Listing Details
Co-op commission: Not co-operating
Subtype: Agricultural, Ranch
Sale type: Ideal for both investors and owner-users
Lot Size: 1,578 Acres
Permitted uses:
Agricultural
Pasture/Ranch
Description
Bovine Builder- 1,578 Acres For Sale - Valleyview, AB Selling Online Wednesday, Oct 11, 2023 at 9:00am MDT The Price listed is the Starting Bid. See Website for Updates and Details. https://www.clhbid.com/auctions/bovinebuilder/ 'Bovine Builder' is a rare assemblage of 10 contiguous quarters set up for ranchers, by ranchers. With a mixture of deeded and leased acres, this exceptional Parcel includes surface lease revenue of approximately $14,000 per year. 'Bovine Builder' is located just 6 miles SW of Sunset House, or a mere 13.5 miles SE of Valleyview, Alberta. For ranchers located in central Alberta, 'Bovine Builder' is situated 4 hours and 43 minutes north of Ponoka. The 1,578-acre contiguous block provides drought insurance for a southern Alberta operation; ranchers and mixed farmers, get ready to bid on October 11. As those in the business know, summer pasture requirements should necessitate minimal management. Time is money, and time is always in short supply, so every move needs to be calculated. 'Bovine Builder' has been taking care of the current owner's 115 calf-cow pairs for more than twenty years. Their main operation is in Leduc, Alberta, and with a couple of trips per month, or a neighbor checking in now and again, 'Bovine Builder' takes care of the herd. With no neighbors to the west, good fences, and a carefully thought-out set-up for ease of movement, there is no cause for panic that the cows might be out. The current stewards of the land take pride that this ranch is effectively managed from afar. In addition to great access to water throughout the ranch, the Sweathouse Creek flows through the southern portion of the Parcel offering abundant water. Good husbandry and ongoing clearing throughout the years has created more options for late fall and early winter operations. Currently, a small portion of the Parcel is in hay and provides enough feed to bale and graze the herd for a couple of months. Wean the calves in October then leave the cattle at 'Bovine Builder' until November: good for the land and fewer chores to take care of at home. Comprised of seven deeded quarters totaling 1,098 acres, and three lease quarters adding an additional 480 acres, the Parcel includes an older yard site with pilings in place for a mobile home, existing power, septic, and a phone line, as well as a large dugout situated near the yard. The leased land is up for renewal next year. Recent conversations with a Rangeland Agrologist suggest that signing a 10-year-lease should not be a problem for the new purchaser. The exceptional annual lease revenue of approximately $14,000/year provides enough to pay for trucking and the taxes. Book three liners to carry in the cattle in the spring and you better book four to carry them out in the fall. 'Bovine Builder' will grow the calves and take care of the ranch's economic engine: the cow herd. 'Bovine Builder' is being offered for sale via online escalating tender by CLHbid.com. Please check the website for updates from time to time.
Video
Location & nearby
This listing is located in Valleyview, AB T0H 3N0
Valleyview, AB, Canada
---
Looking for the right land listing for you?
Zonado is Canada's fastest growing commercial real estate and sale of business marketplace. Our goal is to help you buy, sell and lease better than ever before.
Need help?

Zonado combines a diverse portfolio of commercial real estate listings with an obsessive focus on technology. It enables stakeholders to buy, sell and lease better than ever before.
Need help?

The REALTOR® trademark is controlled by The Canadian Real Estate Association (CREA) and identifies real estate professionals who are members of CREA. The trademarks MLS®, Multiple Listing Service® and the associated logos identify professional services rendered by REALTOR® members of CREA to effect the purchase, sale and lease of real estate as part of a cooperative selling system.