This listing has been marked as Expired
Missed it? Don't miss the next one.
Hundreds of Canadian commercial and business listings are posted here each month - many not available anywhere else. Create a free alert to make sure you don't miss the next Agricultural listing in Rycroft.
Selling Online Sept 25, 2023 - 478 Acres - Rycroft, Ab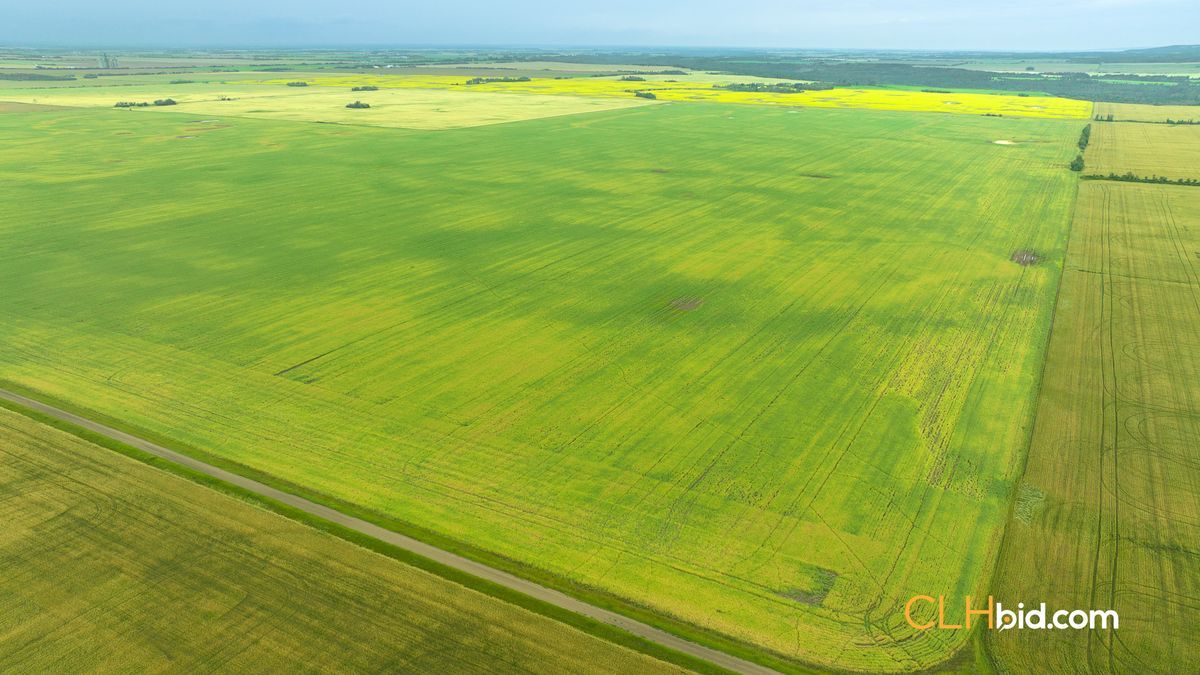 Listing Details
Co-op commission: Not co-operating
Subtype: Agricultural, Farm
Sale type: Ideal for both investors and owner-users
Lot Size: 478 Acres
Permitted uses:
Description
Rolls-Royce Trio - 478 Acres For Sale - Rycroft, AB Selling Online Monday, Sept 25, 2023 at 9:00am MDT The Price listed is the Starting Bid for Parcel 1. See Website for Starting Bids for each Parcel. https://www.clhbid.com/auctions/rollsroycetrio/ Mark your calendar for September 25, the date when the Rolls-Royce of farmland situated in the Peace Country will be offered for sale. With 478 contiguous acres being sold as 3 Parcels, turn on the auto-steer and only touch the tractor wheel at the headlands as this farmland is wide open. If you are looking for status and quality, 'Rolls-Royce Trio' has a proven resume to go along with it's swagger. Positioned mere minutes from Rycroft, Alberta, there are five grain terminals located within a stone's throw. This land has such an ideal location that you could almost run your grain auger to the grain terminals. While an old farm pickup with 500,000 kms and no air conditioning may get you from point A to point B, it does not mean that it is ideal, and it is certainly not the vehicle you will want to rely on year after year. Apply this analogy to farmland and take note that this is not a risk you will face with the 'Rolls-Royce Trio;' this is land that can be relied upon to produce year after year. It will pay for itself and allow you to focus on other tasks at hand. 'Rolls-Royce Trio' has been in the same family since 1914 – and for good reason. Land of this calibre is rarely sold, and when it does sell, it is atypical for everyone to have a fair opportunity to buy. This once in a century chance will be available to purchase for those looking for the crème-de-la-crème in farmland, and those willing to pay what it is worth. The biggest problem for the new owner will be putting the flasher on to call for the grain wagon so it can empty the full combine hoppers. While agronomics and equipment keep improving every year, the 'Rolls-Royce Trio' would grow a bumper crop with a set of 1970 John Deere 9350 hoe drills. This trio is in a league of its own; honest land that will stay true. Selling as three Parcels, this is exceptional land that is offering an opportunity for up to three new owners to reap the rewards of a once in a lifetime purchase. After conclusion of tendering in the first round, an 'en bloc' round of tendering will be available for eligible parties wanting to purchase all three parcels. Bidders in the 'en bloc' round will either get all three or none, ensuring they don't get caught travelling ten miles to farm just a single quarter. This land is priced to sell with a starting bid of 60% of what land recently sold for a mere fifteen miles to the northeast. 'Rolls-Royce Trio' is being offered for sale via online escalating tender by CLHbid.com. Please check the website for updates from time to time.
Video
Location & nearby
This listing is located in Rycroft, AB T0H 3A0
Rycroft, AB, Canada
---
Looking for the right land listing for you?
Zonado is Canada's fastest growing commercial real estate and sale of business marketplace. Our goal is to help you buy, sell and lease better than ever before.
Need help?

Zonado combines a diverse portfolio of commercial real estate listings with an obsessive focus on technology. It enables stakeholders to buy, sell and lease better than ever before.
Need help?

The REALTOR® trademark is controlled by The Canadian Real Estate Association (CREA) and identifies real estate professionals who are members of CREA. The trademarks MLS®, Multiple Listing Service® and the associated logos identify professional services rendered by REALTOR® members of CREA to effect the purchase, sale and lease of real estate as part of a cooperative selling system.