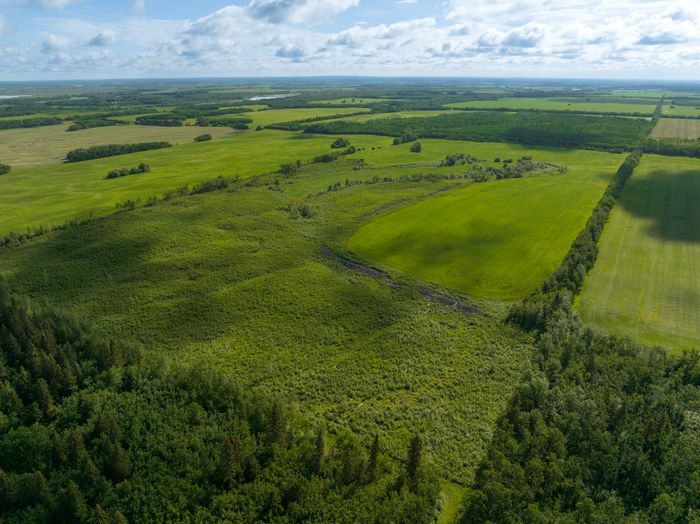 Listing Details
Subtype: Agricultural, Farm, Hunting/Recreational
Sale type: For owner-users
Lot Size: 80 Acres
Permitted uses:
Description
Golden Age of the '80s- 80 Acres For Sale- Vilna, AB Selling Online Tuesday, September 13, 2022 at 9:00am MDT The Price listed is the Starting Bid. See Website for details: https://www.clhbid.com/auctions/GoldenAgeOfThe80s The decade of the 1980s was a time of outstanding pop culture, including some of the best movies, music, and TV shows. Call it golden age thinking, or fondly look back with rose-colored glasses, and note that the '80s left their mark on many of us. Like our classic memories of this tremendous decade, we now present the 'Golden age of the 80s.' Located south of Vilna, Alberta, at just under 80 acres in total this Parcel of land is set up in a way that will allow the new owner's imagination to run wild with options; just like Steven Spielberg, the iconic American film director, ran wild with classic films like E.T., and Indiana Jones. European settlers saw tremendous population growth when the railroad extended to Vilna early in the twentieth century and the early years of Prohibition made moonshining a profitable but dangerous business. As the years passed, significant socioeconomic change due to advances in technology altered the economy around 'Golden Age of the 80s.' Being located on a major transportation artery amid a large trading area was advantageous for 'Golden Age of the '80s' and this 79.5-acre Parcel checks all the boxes for many prospective buyers. 'Golden Age of the 80s' is located less than two hours northeast of Edmonton, and Smoky Lake County is known for high producing farmland and stirrup deep grass for the cattleman. The area around Vilna is considered a gateway to living in rural northern Alberta and is known for being a progressive community with many modern amenities. 'Golden Age of the 80s' currently consists of 40 acres in hay production, with an opportunity for more acres to be made arable. Alternatively, the new owner may choose to leave the Parcel as is and enjoy the 40 acres of mature trees that not only provide privacy, but also act as a shelter belt from the westerly winds. 'Golden Age of the '80s' is being offered for sale via online electronic tender by CLHbid.com. Please check the website for updates from time to time.
Video
Ask a question
Curious about any of the details? Ask the listing owner a question and get a quick answer.
Location & nearby
This listing is located in Vilna, AB T0A
Vilna, AB, Canada
---
Looking for the right land listing for you?
Zonado is Canada's fastest growing commercial real estate and sale of business marketplace. Our goal is to help you buy, sell and lease better than ever before.
Need help?

Zonado combines a diverse portfolio of commercial real estate listings with an obsessive focus on technology. It enables stakeholders to buy, sell and lease better than ever before.
Need help?

The REALTOR® trademark is controlled by The Canadian Real Estate Association (CREA) and identifies real estate professionals who are members of CREA. The trademarks MLS®, Multiple Listing Service® and the associated logos identify professional services rendered by REALTOR® members of CREA to effect the purchase, sale and lease of real estate as part of a cooperative selling system.