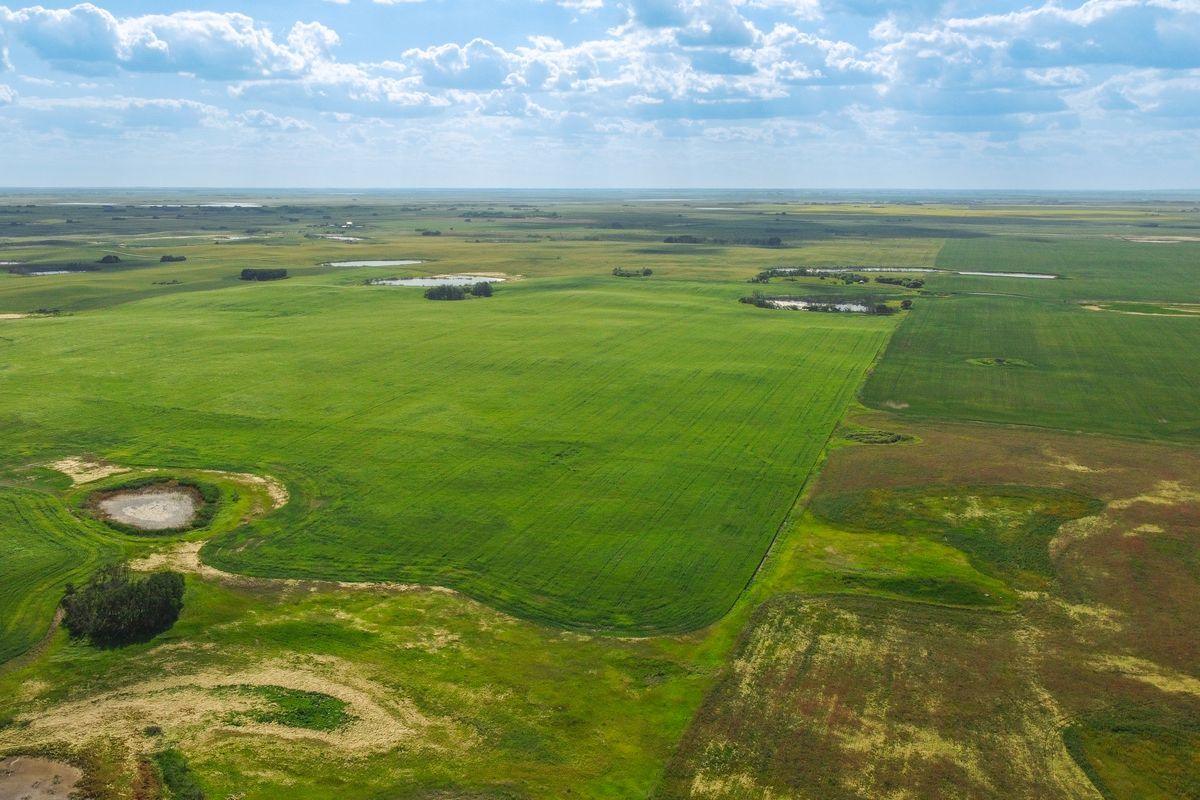 Listing Details
Subtype: Agricultural, Farm
Sale type: Ideal for both investors and owner-users
Lot Size: 474 Acres
Permitted uses:
Description
Triple Progress- 3 Quarters For Sale- Kerrobert, SK Selling Online Tuesday, October 11, 2022 at 9:00am MDT The Price listed is the Starting Bid. See Website for Details: https://www.clhbid.com/auctions/TripleProgress 'Triple Progress' is that winning trifecta of farmland located in the west central portion of Saskatchewan's breadbasket. These three contiguous quarters are situated in the RM of Progress and are meant to be farmed together; as such they will be sold as one package. 'Triple Progress' boasts four hundred and twenty acres of prime, arable farmland to add to your existing land base. Do the math on a fifty-bushel canola crop at today's street price and realize that the gross returns from just two crops could easily exceed the low starting bid. The current owner no longer farms; therefore, the low starting bid does not reflect the production potential of the land, but merely indicates the family's desire to monetize 'Triple Progress.' Call your agronomist to check out the soil rating and fertility of this quality assemblage, and your next call will undoubtably be to your banker. Progress in today's agricultural world means growth. Standing still, while the agriculture sector forges ahead, will leave one with that uneasy feeling of moving backwards. Economies of scale mean adding large blocks of land, such as 'Triple Progress,' which then reduces fixed costs per cultivated acre while increasing profits. 'Triple Progress' is worth the trip. Located just 5 miles north of Kerrobert, Saskatchewan, on major Highway 21, this class assemblage is worthy of a thirty-minute equipment move in the Spring and the Fall. Farm the north half section as a one-mile run and check the market reports during the 10-minute GPS-assisted ride. 'Triple Progress' is well drained into selected areas, which means that losses from crops susceptible to damage will be kept to a minimum during wet years. If you're looking to progress your family farm, don't run the risk of driving by 'Triple Progress' and end up straining to look away to the east all while wishing you had bid back in 2022. With its high-visibility mile of highway frontage, you will be thankful you seized the opportunity to own this incredible assemblage of farmland for decades to come. 'Triple Progress' is being offered for sale via online electronic tender by CLHbid.com. Please check the website for updates from time to time. Viewing of Property: The property may be viewed by interested registered bidders. Please contact us by email at info@clhbid.com for an appointment.
Video
Ask a question
Curious about any of the details? Ask the listing owner a question and get a quick answer.
Location & nearby
This listing is located in Kerrobert, SK S0L 1R0
Kerrobert, SK, Canada
---
Looking for the right land listing for you?
Zonado is Canada's fastest growing commercial real estate and sale of business marketplace. Our goal is to help you buy, sell and lease better than ever before.
Need help?

Zonado combines a diverse portfolio of commercial real estate listings with an obsessive focus on technology. It enables stakeholders to buy, sell and lease better than ever before.
Need help?

The REALTOR® trademark is controlled by The Canadian Real Estate Association (CREA) and identifies real estate professionals who are members of CREA. The trademarks MLS®, Multiple Listing Service® and the associated logos identify professional services rendered by REALTOR® members of CREA to effect the purchase, sale and lease of real estate as part of a cooperative selling system.