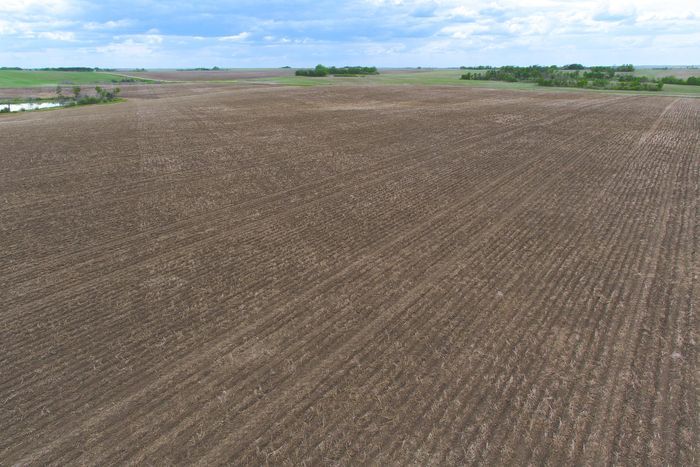 Listing Details
Subtype: Farm, Agricultural
Sale type: Ideal for both investors and owner-users
Lot Size: 318 Acres
Permitted uses:
Description
Double Up At Saskatoon- 2 Quarters For Sale- Saskatoon, SK Selling Online Tuesday, Aug 23, 2022 at 9:00am MDT The Price listed is the Starting Bid for Parcel 2. See Website for Starting Bids for each parcel: https://www.clhbid.com/auctions/DoubleUpAtSaskatoon The timing is impeccable to 'play the double' northeast of the City of Saskatoon, Saskatchewan. As the locals know, Saskatoon Shine is part of a super elite area recognized for its agricultural profitability in one of Saskatchewan's largest trade areas. Whether the ground is cloaked with snowy white or graced with summer crops, farmers know that this vibrant area continues to produce year after year. Local growers benefit substantially in the Fall when the high-yielding crops hit the elevator. 'Double Up At Saskatoon' is comprised of two-quarter sections of land located 40 minutes northeast of the city of Saskatoon, just off Highway 5. Whether an investor from the city wants a hard asset that pays every year and offers solid appreciation, or a local farmer is looking at this land base as the bridge to more acres to grow and create extra cash in the Fall, 'Double Up At Saskatoon' is the smart play. PARCEL 1 is that quintessential parcel that farmers are looking for: great drainage and southwestern exposure providing early access in the Spring. Early access offers the opportunity to seed the land in a timely manner and grab the always important Spring moisture. With a high-grade county road on the west side of the Parcel, full grain trucks coming off the field in the Fall will not have any problems exiting the quarter. If the current owner's track record is any indication, full grain trucks are an expectation every Fall. Parcel 1 offers 140 acres under cultivation, an established yard site on the northwest corner with power, a firm driveway, and a nice spot to start the kids off right, or build a bin yard with power already in place. The existing cabin, grain bins, and equipment are not being sold with this parcel. PARCEL 2 is located less than 25 miles east of the intersection of Highways 41 and 5. Follow Merdian Road north off Highway 5 for approximately 8 miles, then head half of a mile east, and find access to the Parcel on the northern and the eastern boundaries. There are currently 120 cultivated acres, with an opportunity for the new owner to add more viable acres. With all of the technological advances in farming, the potential for this quarter is evident. With a starting bid under $1,400 per acre, the lift on investment is apparent. In an ever-changing world, farmland continues to be one of the safe, hard assets that pays dividends with a buy and hold strategy. If one is planning on making a move to buy, investing in a large economic corridor like the Saskatoon area makes perfect sense; securing a low interest rate and getting in on record commodity prices leads to profits in the Fall that farmers are banking on. 'Double Up At Saskatoon' is the double worth getting prepared for; some local owners are procuring current rent in the area for over $100 per acre! 'Double Up At Saskatoon' is being offered for sale via online electronic tender by CLHbid.com. Please check the website for updates from time to time.
Video
Ask a question
Curious about any of the details? Ask the listing owner a question and get a quick answer.
Location & nearby
This listing is located in Saskatoon, SK
Saskatoon, SK, Canada
---
Looking for the right land listing for you?
Zonado is Canada's fastest growing commercial real estate and sale of business marketplace. Our goal is to help you buy, sell and lease better than ever before.
Need help?

Zonado combines a diverse portfolio of commercial real estate listings with an obsessive focus on technology. It enables stakeholders to buy, sell and lease better than ever before.
Need help?

The REALTOR® trademark is controlled by The Canadian Real Estate Association (CREA) and identifies real estate professionals who are members of CREA. The trademarks MLS®, Multiple Listing Service® and the associated logos identify professional services rendered by REALTOR® members of CREA to effect the purchase, sale and lease of real estate as part of a cooperative selling system.