This listing has been marked as Expired
Missed it? Don't miss the next one.
Hundreds of Canadian commercial and business listings are posted here each month - many not available anywhere else. Create a free alert to make sure you don't miss the next Agricultural listing in Swan River.
Selling Online Dec 9, 2022 - 7 Quarters - Swan River, Mb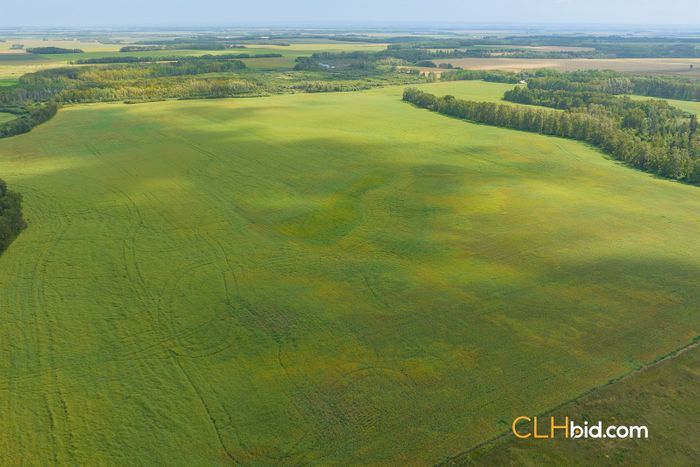 Listing Details
Co-op commission: Not co-operating
Subtype: Agricultural, Farm
Sale type: Ideal for both investors and owner-users
Lot Size: 1,090 Acres
Permitted uses:
Description
Borderline Magnificent Seven- 7 Quarters For Sale- Swan River, MB Selling Online Friday, December 9, 2022 at 9:00am MST The Price listed is the Starting Bid for Parcel 1. See Website for Starting Bids for each Parcel: https://www.clhbid.com/auctions/BorderlineMagnificentSeven The Magnificent Seven is a famous American-Western movie based in a Mexican border town and it features a lot of guns. Head 2,000 miles to the north and you will find yourself at 'Borderline Magnificent Seven.' Situated on the Manitoba side of the Saskatchewan/Manitoba border, bring your guns - this land offers up some of the best elk and white-tail deer hunting in the Province of Manitoba. Located close to the Porcupine Provincial Forest, this assemblage boasts creeks and rivers nearby, and is found where prime farmland serves as the gateway to rugged wilderness with big game in abundance. Buy a deeded quarter in this area and the only person you will ever need to seek permission from to hunt, will be your spouse. 'Borderline Magnificent Seven' offers a total of 1,090 acres of farmland and ample natural water sources, including springs. If you checked out the 120-acre pea crop on Parcel 1 in 2022, then you will understand what this land can produce. The Saskatchewan border forms the western boundary of PARCEL 1. With Starting Bids close to the assessed value, and with current commodity prices, 'Borderline Magnificent Seven' could arguably offer some of the most manageable lands available for purchase in Western Canada. While this may not be Red River Valley land (located in the Parkland region of Manitoba and situated on a latitude south of Saskatoon, Saskatchewan), the long growing season allows for the growth of a wide variety of crops. Situated somewhat off the beaten track, and in an area that is well known for ample rainfall, the location translates into land prices below what crop production would dictate in most areas. 'Borderline Magnificent Seven' is the buy of 2022. PARCEL 2 is made up of 160 acres in total, including approximately 122 cultivated acres, and comes complete with a school bus repurposed for hunting. PARCEL 3 offers 150 acres in total, with about 109 cultivated acres. PARCEL 4 consists of 160 acres, with roughly 138 cultivated acres. PARCEL 5 is a secluded paradise abutting the provincial border and is made up of 160 acres in total, with approximately 109 arable acres. Now that we have captured your attention, check out PARCEL 6. Located just 4 miles west of Big Woody, Parcel 6 boasts an entire half-section with approximately 220 acres under cultivation. Situated less than 15 miles northwest of Swan River, Manitoba, 'Borderline Magnificent Seven' sits on the cusp of Big-Grain-Country. If you are looking for an investment in farmland that is sure to appreciate given its location, look no further than 'Borderline Magnificent Seven.' 'Borderline Magnificent Seven' is being offered for sale via online electronic tender by CLHbid.com. Please check the website for updates from time to time.
Video
Location & nearby
This listing is located in Swan River, MB
Swan River, MB, Canada
---
Looking for the right land listing for you?
Zonado is Canada's fastest growing commercial real estate and sale of business marketplace. Our goal is to help you buy, sell and lease better than ever before.
Need help?

Zonado combines a diverse portfolio of commercial real estate listings with an obsessive focus on technology. It enables stakeholders to buy, sell and lease better than ever before.
Need help?

The REALTOR® trademark is controlled by The Canadian Real Estate Association (CREA) and identifies real estate professionals who are members of CREA. The trademarks MLS®, Multiple Listing Service® and the associated logos identify professional services rendered by REALTOR® members of CREA to effect the purchase, sale and lease of real estate as part of a cooperative selling system.